Résumé
Web Developer
For more information, please visit my profile on LinkedIn.
Qualifications
20+ years Web Development/Design experience; Full Stack LAMP and WIMP environments.
Proficient in hand-coded PHP, HTML5, CSS3, and JavaScript.
Experienced with hand-coded Java and SQL.
Background in art and design; proficient with Adobe Creative Suite & Adobe Premiere Pro.
Highly adaptable; motivated to face challenges and acquire new skills.
Noteworthy Accomplishments
Developer of custom lightweight framework & template system.
Improved corporate efficiency by converting paper processes to web applications.
Lead Developer & Architect for custom PHP-based e-commerce system. Included webservice integration, backend processor communications, user-input validation.
Created bit-based optimization mechanism to improve revenue, conversions, and user-experience.
Developed custom anti-fraud web-application based on e-commerce usage trends to drastically cut down on fraud, refunds and charge-backs.
Backup functional manager for 10-man web development staff.
Technical Skills & Abilities
Development by hand and within the Zend and Eclipse IDEs or plain text, CVS and SVN version control, and the LAMP and WIMP architectures.
Proficient with CSS box model, cross-browser compatibility and DOM.
Familiarity with regular expressions, OOP principles, AJAX, and JavaScript library integration (ie. JQuery).
Integration of 3rd-party APIs & libraries (e.g., JQuery, live chat, ad and affiliate tracking, etc.), CMS solutions and page/template manipulation, and SEO keyword and content relevance.
Experience with Adobe Creative Suite (e.g., Photoshop and ImageReady), Microsoft Office 2013 (e.g., Excel, Word, and Visio), OpenOffice, Axialis IconWorkshop, and Microsoft Windows OS.
Familiarity with MySQL, Adobe Premiere Pro, Illustrator, Flash and ActionScript.
Other Skills & Abilities
Practiced SDLC in Agile Scrum environment; backup to Scrum Master.
Creative and analytical problem-solver.
Experienced with UX and ROI visibility, analytics, and optimization.
Able to communicate effectively across project teams.
Ambitious, highly motivated, dependable worker with a strong sense of self-management and autonomous prioritization.
Comfortable working under pressure with tight deadlines and moving targets.
Experience
Application Technical Analyst II (full-time employee, remote), July 2014 — November 2019
Catholic Health Initiatives, Denver, CO.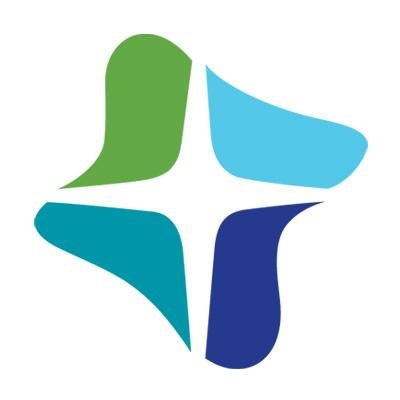 Autonomous web development, analytics, and infrastructure of internal web sites for local MBO.
Web development primarily focused upon WIMP (Windows Server, IIS, MySQL, PHP) infrastructure, database design, and routine content management including blog-quality video production and implementation on-site. Front-end development moving to HTML5, CSS3, and JavaScript (primarily jQuery), with continued support of previous versions.
User experience optimization from internal analytics, including tools such as Google Analytics and Bitly, internal metrics, and usability studies and feedback.
Technical Consultant (independent contractor), August 2009 — January 2018
Charcot Awareness Education Foundation, Silverdale, WA.
Technical advisor for establishment of Foundation website, including domain acquisition, hosting, and integration of WordPress CMS. Instructed on routine content management practices and image manipulation. Continued responsibilities include periodic website administraion and adaptation based on Foundation direction.
Webmaster (full-time employee), February 2011 — June 2014
Harrison Medical Center, Bremerton, WA.

Autonomous front- and back-end web development, database design for custom web applications; troubleshooting and customization of 3rd party web applications; video production, content management, and routine site maintenance for the medical center's Intranet and other web-based properties. Routine use of PHP, MySQL, XHTML, CSS, and JavaScript, including jQuery. Examples of major projects include creating and implementing custom light-weight site-wide framework, and conversion of paper-based forms and workflows into custom web applications.
Web Developer (full-time employee), February 1998 — November 2010
eAcceleration Corp, Poulsbo, WA.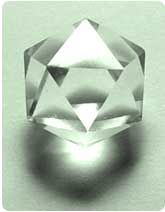 Responsible for design, development, optimization and maintenance of company and product websites, including the custom shopping cart and advertising landing pages. Solid comprehension of business model and operations, often advised management team on analytics as well as acting as backup functional manager for the web development department.
Webmaster & Graphic Artist (voluntary), November 2001 — December 2005
Verdigris, Seattle, WA.
Established, designed, and maintained website for this Seattle-based band. Provided technical assistance to content providers creating an attention-free Blogger-based news site. Additionally captured digital photography, created and compiled album art and liner notes, and worked with distribution to meet specifications.
Education
Bachelor of the Arts: Interdisciplinary Visual Arts, June 1997
University of Washington, Seattle, WA.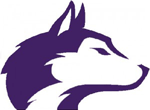 Primary focus of study on design, drawing, and videography and non-linear editing. Other areas of study included math, physics, and psychology.